Offering You Services Beyond the Ordinary, Including Holistic, Intuition-enhanced Counseling, Clinical Hypnotherapy and SoulMentorship

Granville Angell, EdS, LPC, NCC




Today's Inspiration
Consider this . . .

How would your life change if you discovered, beyond belief, that you are far more than your physical body - that death will not end your existence?




Need Help?
SoulMentors is a subsidiary of . . .
SoulMentors Services
Presently, SoulMentors offers counseling services on a donation basis, based upon my sliding fee scale from my Transitions counseling practice. However no one is turned away for lack of finances to receive SoulMentors-based counseling services.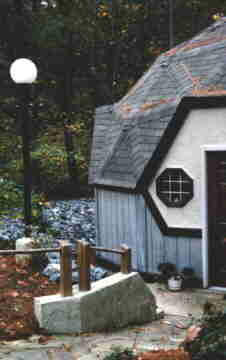 This practice is in transition, as I phase-out the older Transitions Personal and Family Counseling Services and establish SoulMentors. In general, my current policies here are essentially the same as those described on the Transitions Counseling site at www.transitions-counseling.com .
Also, an online course is being developed, with an introductory commentary at this page.
Exploration of SoulMentors approaches in academic and research settings is under consideration and those interested are encouraged to contact me.
This page is under development; please return for updates.
This page is under development and revision.
Under Construction
This temporary page is a beginning . . .
Imagine if you came to visit a place of deeper learning and discovered partial displays, unpacked boxes and construction work everywhere. Imagine that those you meet in that setting explain that they are so excited to be sharing their discoveries that enough is available to form an initial presentation - because there is a world of need for even that right now. They give you a brief tour of the place, invite your much-valued feedback on this work-in-progress and heartily invite you to return, as much as your interests and needs apply. May this be your experience here on the SoulMentors site.